Welcome to the Quilting Guild Of The Villages (QGOTV)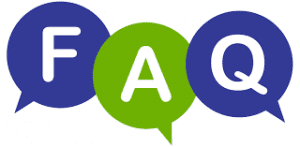 We welcome new residents that live in The Villages to join our Guild and a Chapter.  Hopefully, we can answer some of the questions you might have.
How to Join QGOTV
First of all , welcome to The Villages!  Ideally, you need to determine which Chapters are near to where you live in The Villages.  Some chapters have limited space, but most will have plenty of room to welcome you to their meetings.  Visit several Chapters near you and a membership person will aid you in joining.
Choose a Chapter near where you live.
Go to a Chapter meeting near you.  Let the Membership person know you are interested, and they will guide you in the membership process.
How Do I pick a Chapter?
There are around 25 Chapters in the QGOTV network.  Select a chapter that is near your location.
To select a chapter near you, check the Chapter List.
When Does the Guild Meet?
The Chapters meet every Tuesday morning*
Chapter Business Meetings are the first Tuesday of the month.
Chapter Meetings are every Tuesday
QGOTV Guild meetings meet the first Tuesday of the month, generally hosting a Visiting Artist.
* With some exceptions on Tuesday afternoon and Monday evenings.
What is the difference between a 'Chapter' and 'Guild'
'Chapters' meet every Tuesday morning* This is the more intimate group where you meet fellow quilters that live near your neighborhood.  The 'Guild' meets once a month on the first Tuesday in the evening and generally features a Visiting Artist that gives members an exposure to National Speakers.
Everyone joins the 'guild',  and you join one 'chapter'.
* With some exceptions on Tuesday afternoon and Monday evenings.
Quilt Shows
QGOTV quilt shows are held every other year.  Members in good standing are invited  to enter a quilt in the quilt show.
Any Questions?
If you couldn't find the answer try the Contact Us page.